Last Month's Winner
Competition Ended May 31st, 2021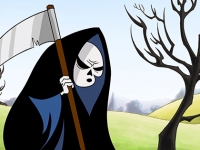 Congratulations to Marcos Montejano, winner of the 11 Second Club April Competition! He will receive an Ecritique

EPIC WINNERS:
GRAND PRIZE WINNER OF THE DELL WORKSTATION!!
to Tobias Noller,

WINNER OF EPIC SCHWAG:
2nd Prize: to Dylan Jingbo Zhang,
3rd Prize to Apri ,
4th prize: to Jason Woodroff,
5th Prize: to Sebastian Kuder,
6th Prize to Justin Vy,
7th Prize: to Carlos Alejandro,
8th Prize: to Rudy Gjurkovic ,
9th Prize: to Marcus Geerts,
10th Prize: to Dimitry,
You can find this list and links to the winning entries
Here,
Watch Winner eCritiques!
Provided by AnimationMentor.com™

Who's Online?
Registered users online: 1
Guests online: 54
Online: jhonatantc
Welcome!
The 11 Second Club is a monthly character animation competition open to everyone! Join our 1498205 members and participate in the forums to get feedback on your work.
Download this month's audio file and animate a character speaking the line to enter the contest.
Winners receive an AnimationMentor.com eCritique® from a professional animator!